Wednesday, October 27th, 2010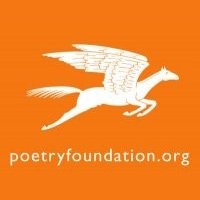 The Poetry Foundation's website seemingly has it all:  They broadcast poetry, they broadcast critiques of poetry, they run a poetry magazine, they feature video and audio of poets and artists, and they have interactive tools to allow for more convenient and user friendly access to poetry.  The Poetry Foundation lives, breathes and yes, eats poetry!
One of the leading literary foundations in the world, the Poetry Foundation was established in 2003, developing out of the Modern Poetry Association, which was founded in 1941.  The non-profit organization is working to raise poetry awareness, so to speak.  Poetry POWER!  They aim to make the art form a more influential in American culture. The Poetry Foundation is leading the way in helping to re-frame the receptivity of poetry by creating new methods for availability and encouraging new kinds of poetry, poets, and readers.
The website generates news about poetry per day for dedicated readers.  It also has more simple tools, such as the "find a poem," where viewers can navigate their way to poems by searching by category.  They also have a "poetry tool," where viewers can limit their experience by occasion, poet, keywords, or titles.  These features are perfect for students in school who are assigned a project on poetry or a specific poet.
Also online is Poetry Magazine, which was founded in Chicago by Harriet Monroe in 1912, and is published by the foundation.  Online viewers can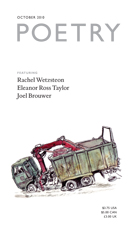 access limited content of current and past issues before deciding to subscribe.  There is also an opportunity for poets/writers to submit their work for possible publication.  Another piece to the website is "Harriet: The Blog."  Harriet is a news blog on the website and provides online discussion about poetry.
If I could contribute to the Poetry Foundation's website, I would pitch the following three concepts:
One: Implement an online video forum for poets and fans to connect.  Perhaps, run a week out of the month where poets with new material come to talk about poetry and answer questions about their work via live chat.  I think the poetry world is not only niche enough to have people be interested in something like this, but specific enough to foster a friendly and mature atmosphere for discussion.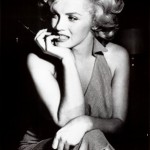 Two: I have this idea of a piece on the Marilyn Monroe book, "Fragments," that was released this month.  (onMason interstitial here) Though I am not completely sure how it would work, I want to do a slideshow of her most iconic pictures, and pair them with an excerpt from the book that corresponds chronologically to when each picture was taken.  This would aim to demonstrate the contrast between her public image and her private-self.
Three: I would like to see something on the website that dives into "How-to's."  For example, how to critique a poem could possibly be featured in a section of the website.   Or perhaps, how to write certain type of poem would be useful.  I see this bringing traffic to the website and consequently, increasing the reputable image that it already has.