Wednesday, November 24th, 2010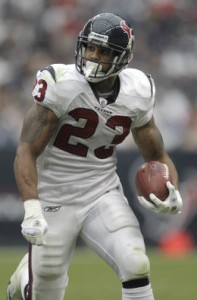 Talk about staying grounded!
Arian Foster, running-back for the Houston Texans, has made quite a name for himself in his first years in the NFL.
But that is not all he is known for- Foster is an avid poet, writer, and literary junkie. As this article says, Arian is "not just poetry in motion, but a poet in motion." Also included in the article is a sample of some of Fosters' work.
Don't let the muscles fool you!