Wednesday, November 24th, 2010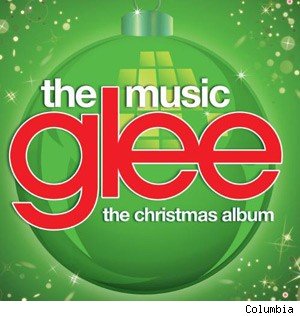 With the holidays coming up there's no doubt that there's going to be tons of shopping, awesome new toys and gadgets to purchase, and of course new Christmas music albums to listen to.  One holiday album that many are excited to get their paws on is that of 'Glee.' In case you've been in a hole for the past year or so, this show is a huge hit on Fox. It's focused on a glee club in a high school, and they remake popular songs.  Not only do teens and kids tune into the show but adults do as well. JSYK.com, a teen website, is all up on Glee. Recently they did a little review of the album (read it here) and they had a listening party for it too. If you aren't sure what a listening party is, it's where all of the songs from whatever CD they're reviewing is available on the site for you to listen to for free and usually before the album or episode is released.
I liked this article because it's short and to the point, like most blog posts are supposed to be. Not only does the writer Nadine Cheung not try to be too promotional but she also added in comments to the article, which I really like. It shows that the website is interested in knowing what they teens have to say. The comments she threw in the short review were from the JSYK teen readers and were posted on the previous Glee Christmas album post that simply announced that there would be a Glee X-mas album. Also the fact that you can listen to EVERY song from the CD without buying it makes it stand out from other reviews too.
As I glanced through the other 'Glee' articles on this site, I noticed that they preview almost all of the Glee songs, a week or two before every episode. I think if you are a total Gleek you should definitely check out Nadine's reviews and listening parties of the Glee tunes, that way you can make your own judgment in the end. Not only do the JSYK Glee posts allow you to do that but they also help you learn the songs before the show airs, that way you can sing along with Cory Monteith and Lea Michele all you want.