Wednesday, December 1st, 2010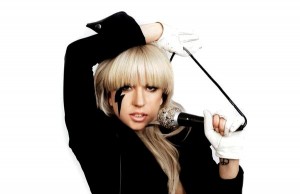 New York Magazine's Vanessa Grigoriadis is responsible for "Growing up Gaga;" a feature story about… yes, "her." Lady Gaga currently reigns as the biggest pop star in the world. In March 2010, Grigoroadis published the story that had been in the works for a year.
Rewind to March 2009: Grigoroadis landed a one-on-one interview with the then up-and-coming Gaga, who had just released her low-budget video for "Just Dance." This is the basis for the first part of the feature story.
Grigoroadis begins by giving a detailed description of where she met with Gaga; The Roosevelt Hotel in Hollywood. This is where the rendezvous took place, and this is what will carry her story. She gives a brief bit of background on Gaga at the time ("opening for New Kids on the Block), which gives emphasis to how quickly Gaga rose to fame, and literally how far she has come. Grigoroadis also recalls some of her own expectations for Gaga back in 2009, before meeting with her: "I assumed that someone with a stage name of "Lady" was going to be a bit standoff-ish."
The bulk of the first page of the story is derived from the interview itself. In both detail and content, Grigoroadis paints a clear picture of both the scene and the mood of the meeting. She also does well quoting Gaga, implementing her banter strategically throughout the piece.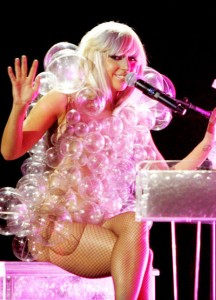 Moving on, Grigoroadis focused her research solely on Gaga's claim to fame over the course of the last year. This was part of her section called "How a pop-star is manufactured." In this part, she writes about how Lady Gaga was in the right place at the right time with the right sound and the WAY right look, calling her "visually iconic." Sayonara, Madonna! Grigoroadis also gives credit to Gaga for her willingness to be "a mutant, a cartoon."
The rest of the feature focuses on the true transformation from Stefani Joanne Germanotta to Lady Gaga, even going so far as to detail where she got her stage name from to how she channels Andy Warhol (another subject of her research for the piece).
Other aspects to the feature story were a few multimedia pieces (i.e., a "look-book: 101 Gaga Outfits"). The pictures chosen in throughout the story are brilliant and really add emphasis to Grigoroadis' idea of how Gaga was "manufactured."
Grigoroadis did a brilliant job at taking the reader on Gaga's journey from an amateur New York singer to nearly overnight sensation. From the organization of the article to the detail Grigoroadis uses to elucidate to the research that was obviously done, this piece is an iconic look at the biggest modern day icon.