Written on October 13, 2010 – 9:54 am | by mwhitfie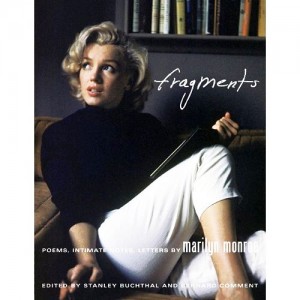 … and we didn't know it.
"Fragments: Poems, Intimate Notes, Letters" (2010) was released on October 12, and is a compilation of Monroe's writings.  Most known for being a sex symbol in the 1950's, Marilyn reveals a much deeper side to her talents through the nearly 250 pages of "Fragments."
There are enough Marilyn admirers out there that would buy this collection.  It may not reach the New York Times Best Sellers List, but I see it doing fairly well.  Plus, it's kind of a neat way to keep her legacy alive (though how could we ever forget).